American Idol is now over. I heard through the crowded winery that Kris Allen defeated Adam Lambert and somewhere 40+ million people tuned in like they always do for this talent show. Now Kris will join the successful careers of Taylor Hicks, Fantasia, Ruben Studdard – oh wait, when was the last time you saw them on the pop charts?

Sheet, Adam Lambert has a better chance of success because he lost. Successful winners are Kelly Clarkson, Jordin Sparks and Carrie Underwood, successful losers are Chris Daughtry, Clay Aiken and Jennifer Hudson. Whose career would you rather have?

Now that I forced myself to write two paragraphs analyzing American Idol, let me say that for the record I have never seen one episode of this show since it started in 2002. That summer, I was more geeked about starting college than watching a singing competition. Listening to people sing in a competition doesn't interest me – I'm more into hearing people sing and judging that performance. But the bigger problem is letting America judge who wins – it's all popularity, not skill.

Watching people sing for a prize doesn't fascinate me. Singing is not easy but I can tell you from being involved in church choirs and playing the piano that you can train someone to use their voice if they learn the difference between off-key and on-key.

For the record, I abhor reality competitions but I do like watching a few, none more than So You Think You Can Dance. Now here's a show that takes great skill, creativity and not everyone can do it. And it's a show I never thought I'd watch.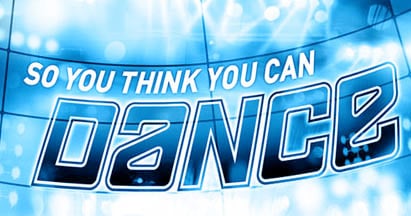 Dancing requires a lot of technique and after I took salsa for my elective senior year, I got a better understanding of footwork and the nuances of an artform I never would've given two craps about. I always loved dancing at parties and clubs but after I took salsa, my views on it expanded.

Great singers are a dime a dozen. Great dancers are harder to find. I love hearing people sing but there's something more fascinating with seeing someone dance because you can say so much with your body. There's only so much you can do vocally but there's so much more you can do with your body on the dance floor. It's why dance-offs are more fascinating.

Case in point – go to any club and watch two people challenge each other. It's way more hype than watching somebody sing with no stage presence.

My problem is that AI has not raised the art form. It's changed the game to make people think that's the way to stardom but it hasn't brought any substance. SYTYCD, however, has made people take another look at dance and reinvigorated interest in a niche people haven't really explored. Don't forget hip-hop made waves first not because of the MC but because of the DJ and the b-boy/b-girl showing off their moves.

Plus, you don't have to worry about the watering down of dance while watching the show because there are so many avenues for dancers that are still relatively niche in nature. I'm a big fan of singing but the challenge and creativity in dance is much more intriguing to watch.

So pardon me while I enjoy the summer's best show and care less where Adam or Kris end up.