Trayvon Martin was a 17-year-old boy walking home from a convenience store at night. He never made it home because he was shot by a neighborhood watch captain who thought he looked suspicious.
Martin is Black who had nothing but Skittles and iced tea on him. Somehow George Zimmerman, the Latino 28-year-old captain armed with a gun, deemed him a threat and approached him. Zimmerman had called police beforehand about a suspicious looking person and was told to stand down as a car was on the way. He ignored that, pursued Martin and fought him before somehow he fired the fatal shot.
How many more times do I have to read stories like this? All Martin was guilty of was three things. Being young, black and male. It's a scary thing in America when being Black and male is enough to be suspected of something – whether a harmless assumption or something criminal. My first reaction was patient outrage and as the weeks have passed, it's mushroomed into disgust. Fear of a Black Man has been a part of American history and far too many have paid the price.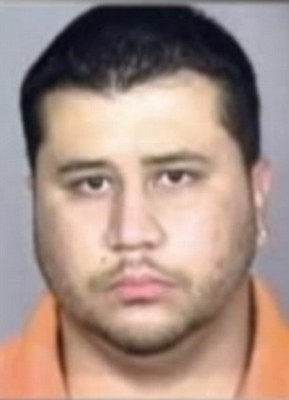 Zimmerman claimed self-defense. That's his logic when he clearly looked to start something in the name of justice. Zimmerman is allowed to walk free and be praised for his clean record while it looks like he shot an innocent boy, who too had a clean record. Let's bring up some facts.
This is the guy who took it upon himself to protect his community. Even if that means assume an innocent boy is guilty because in his words "these a—holes always get away." Switch the roles and tell me if a Black man would be able to get away with murder and a fight that easily with temporary freedom.
Martin was racially profiled and lost his life for it. Let this be a reminder that when people of color talk about this, it's not playing the race card. It is a real fear that I and so many Black or Brown men have and have been taught about since we were old enough to know.
Martin was followed and engaged not because he did anything wrong, but because he fit a profile. Whatever profile it was, it was wrong and it robbed a family from their son.
it's crazy. It just is, we laugh it off but it should be scary if someone is following you, I'm sure Trayvon saw Zimmerman skulking about
— Naija Candy (@NaijaCandy) March 18, 2012
It's not even fair how they have us in fear for our lives. In 2012.
— Naija Candy (@NaijaCandy) March 18, 2012
How did we become the boogeyman
— Naija Candy (@NaijaCandy) March 18, 2012
It's happened before with Sean Bell,
Oscar Grant
, numerous young Black men and the police, people of Middle Eastern descent since 9/11, and Latinos in Arizona with
the law SB 1070
. You fit a profile that doesn't fit the norm, you are a target. It's something that the movie "Crash" showed brilliantly from all perspectives.
(I also saw it when I watched a recent documentary called "Slavery By Another Name - how the harsh imprisonment of so many recently freed Black men in the post-Civil War South on trumped up charges led to, among other things, an increasing perception of fearing them as criminals. This isn't new to American history. Oppress what you fear and you teach others to as well.)
I know this feeling too well. My first year at college, I wanted to challenge people's assumptions of Black guys so I deliberately picked certain clothes and sneakers to wear so people wouldn't assume I was an athlete. I used to wear as a badge of honor when people say I wasn't like other Black guys until I realized what that meant. I worried about being seen as too Black until after 2 years, I quit trying and just started being me.


Every black man I know has to walk out the door each day to and do something consciously to say to the world they are not a threat.
— alpha1906@gmail.com (@alpha1906) March 18, 2012
Whether it is demonstrating that we're intelligent by how we speak, by a smile that disarms, by walking not so close to another person...
— alpha1906@gmail.com (@alpha1906) March 18, 2012
Black men, in particular, are judge by every aspect of our being as being a threat. Hair, stance, facial expression, clothes, swag, speech..
— alpha1906@gmail.com (@alpha1906) March 18, 2012
I've walked into press boxes, high schools, and other assignments as part of the media and had to unconsciously wonder what people's first thoughts of me were since I didn't look like 90% of the others (that is, if they noticed me).
In high school, I was out with two of my friends getting a snack. Officers believed we were truant and called us outside. One friend, who was Black and had corn rows, was handcuffed. Me and another friend, who was White, were going to be cuffed but my friend and I scoffed at it. Somehow the officers forgot but my other friend was still cuffed before they were taken off.
We were escorted back to school but I never forgot how my cornrowed friend was cuffed and how angry he was all day and my White friend and I weren't. It reminded me that since I was of age, I was told how to act in a store (hands out of pockets, don't look jumpy) and act around police (hands on the wheel, yes sir, no sir) so that I wouldn't be a threat.
Sadly Black males have go out of their way to seem non-threatening to police, security guards, white/non-black authority figures, females...


— Black Canseco (@BlackCanseco) March 17, 2012
When you're a Black male, cops, security guards and "concerned citizens" can be as big a threat as gangs, thugs, etc.


— Black Canseco (@BlackCanseco) March 17, 2012
Just consider our President. He's been labeled every which way to prove how American he is. He's been called a Muslim, had people question his birth certificate, and been disrespected in ways other Presidents haven't. How much more different can a Harvard-educated, decade-long politician be?
It's a reality in this world that being Black and male is still dangerous for us, and a dangerous perception to others. It's two strikes against us for judgment. Throw in being young and you have to always be on your guard. Blame the media, which disproportionately shows people of color as criminals on the news. Blame the criminals for making people look bad and also blame people judging a group based on individual.
If you don't fit the right color scheme, gender, ethnic group, you are a target or given less of a benefit of the doubt. Notice how quickly people tried to find a way to put some blame on Martin before more and more facts revealed he was the victim.


It happens far too much in America where being Black gives credence to dangerous assumptions. Assumptions are a part of life but unchecked by reality, they can harm relationships or worse. They are dangerous when you bring weapons into play or ruin somebody's life or career. It's okay to be cautious but not okay to act on that without actual proof that your fears are validated.
Trayvon Martin has become another martyr for how Fear of a Black Man is still alive and well in America. And I am tired of this cycle happening over and over again. If you shared that inaccurate/misleading KONY2012 video, you better share an injustice happening with your borders.
Kony allows Americans to feel like the world's policeman saving poor kids elsewhere. Trayvon implicates us, says America is still troubled.
— Touré (@Toure) March 18, 2012
We must become aware of our prejudices/assumptions before we kill or harm somebody innocent because of them. We should always be aware of how dangerous an unchecked thought can be without being open to change.
I pray that the Florida state attorney does the right thing and prosecute George Zimmerman for at best manslaughter, but hopefully murder. And I pray that more people will start realizing that every Black man is not a criminal, every Muslim is not a terrorist, every Brown person is not an illegal immigrant, etc...