Church Sunday ended on a great note. We sang "Do You Hear What I Hear" after a sermon using the chorus as bullet points on the shepherds finding out that Jesus was born. There's something warm about singing carols and it's probably the only time of the year where you can hear people sing overtly religious songs without people being offended.
I haven't played my Christmas mix yet but today probably put me in the spirit for good. I see the lights in my neighborhood and I'm already excited to see one of the coolest displays in the city a few blocks away from me. Literally folks coming from all over to see a beautiful display that stretches like 10 blocks.
It's a time for enjoying great movies. Home Alone was probably the first Christmas movie I remember seeing and I can't believe that 20 years later it's still a classic I have to see every season. Every kid wanted to be Kevin McCallister and I plotted many times about tricking out my house or visiting New York in the winter to skate at Rockefeller Center.
I love watching "It's A Wonderful Life." but believe it or not, the first time, I saw "A Christmas Story" was last year. At first, it seemed corny as heck but I kept watching and eventually, lil Ralphie and that darn BB gun sucked me in. Now I'll be front and center watching the marathon this year.
Of course, nothing beats A Charlie Brown Christmas. For my money, it's one of the best Peanuts specials and the music remains timeless. Heck, my Christmas mix is mostly this entire CD. Nothing beats "Skating" or hearing the kids sing "Christmas Tiiiiiiiiime Is Here." I'll never forget in 10th grade, we decorated our homeroom with cotton balls, cardboard cutouts of the Peanuts gang and had the video of the movie playing. Easily we won 1st place out of the classes and we loved it. One of the best shows of unity we had out of many.
And for my favorite Christmas jams? Here's 10 that I love besides the Charlie Brown Christmas album and don't judge me for some of them.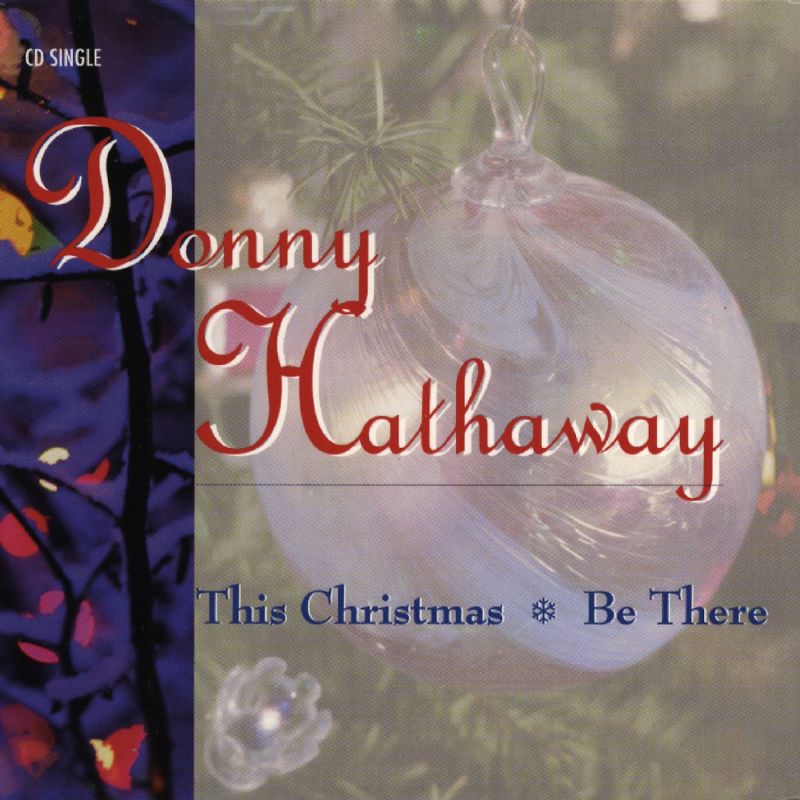 1) Donny Hathaway "This Christmas"
2) Wham! "Last Christmas" (Jimmy Eat World's cover is brilliant)
3) Mariah Carey "All I Want for Christmas"
4) Boyz II Men & Brian McKnight "Let It Snow"
5) Bing Crosby "White Christmas"
6) "You're a Mean One, Mr. Grinch" (Yes! This is a Christmas Song)
7) Nat King Cole "The Christmas Song"
8) John Lennon "Happy Xmas (War Is Over)"
9) Celine Dion "O Holy Night" (and can't front, N*Sync did their thing on this too)
10) Run-DMC "Christmas in Hollis"
Awww what the heck, here's a few more.
1) Beach Boys "Little St. Nick"
2) Brenda Lee "Rocking Around The Christmas Tree"
3) 98 Degrees "This Gift"
4) "Baby It's Cold Outside" (I've had this in my head the past few days)
5) "Jingle Bell Rock"
6) "Grandma Got Run Over By a Reindeer"
7) TLC "Sleigh Ride"
Have you ever listened to the lyrics of your favorite Christmas carols? "Happy Xmas" is a blatant protest song against Vietnam. When's the last time you tasted figgy pudding or roasted chestnuts? And as Cleveland and other cities found out, way too much snow around you isn't exactly a Winter Wonderland.
But I tell ya what, everything about this season is great. I don't need snow to make it a winter wonderland - Christmas is about the spirit and how you carry it. So pass me the Santa hat, candy canes and my I-pod cause baby, it's waaaaarm ouuuuuuuuutside!