I watched Glory earlier this week and no matter what I do, I have to watch the final scene when the 54th Regiment out of Massachusetts storms Fort Wagner. One of the first All-Black fighting units in American History, the final charge always makes me pause and feel pride as a Black man because this unit went into certain death and fought bravely. They earned their stripes throughout the movie and in the end, they died like men. American soldiers despite not having full citizen rights.
Besides the story, I love it because it showed me 1) 3 years removed from Ferris Bueller, Matthew Broderick showed he was a convincing actor, 2) a triple powerhouse of a young Andre Braugher, a pre-typecast Morgan Freeman in his prime and a young, powerful Denzel Washington in his Oscar-winning role can't be beat, 3) Col. Robert Gould Shaw was a noble man worth celebrating.
In honor of Black History Month, I want to celebrate several White people who played a role in fighting for the rights of Black people and not just because they wanted the fame. They did it because it was right. This list won't include everyone and it's not meant to be racist, it's meant to be celebratory. It's important for Black people to know important allies who truly had their back in front of everyone and for everyone else to know that Black History is American History.
Let's start with Colonel Shaw, a Boston man born to an abolitionist family. Despite some reservations, he led the All-Black 54th Regiment and trained them to be a fine fighting unit. He also encouraged a boycott of refusing pay when he learned his men did not receive equal payment. His parents were honored that their 25-year-old son was buried in the trench with his soldiers. A fitting tribute for a man who died for what he believed in.
History tells us John Brown was a crazy man. A wild-bearded man who went on a crazy raid trying to arm slaves for a revolution and was sentenced to death for murder (hence why I decided to show a different picture of him). But Brown's motivation is just - a God-fearing man who was opposed to slavery on religious grounds and wanted to end it by any means necessary. He was passionate but not because of madness, rather the fight against injustice. Frederick Douglass said this:
"His zeal in the cause of my race was far greater than mine — it was as the burning sun to my taper light — mine was bounded by time, his stretched away to the boundless shores of eternity. I could live for the slave, but he could die for him."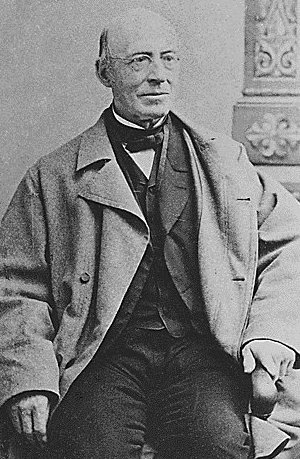 William Lloyd Garrison was arguably the face of abolitionism during the 19th century. He was a New England man who published his pamphlet The Liberator for 34 years calling for the end to slavery and being an advocate for women's suffrage years before the Seneca Falls convention. He reported on the brutalities of slavery and devoted his life to fighting against and other inequities. In an area of tolerance, he lived it to the max.
Andrew Goodman, right, and Michael Schwerner, along with James Chaney, were murdered in Mississippi in 1964, one of the most widely known attacks on the civil rights movement. Both were Jewish men motivated to fight for change and both died for what they believed in. They along with Viola Liuzzo symbolized the White martyrs of the struggle who stood shoulder to shoulder with Blacks to fight for equality and faced the same risks as us. to better their country. I salute all of the Freedom Riders who traveled down south to risk their lives because they didn't have to. They could've stayed comfortable but they didn't.
Norman Lear is a big reason that Black culture reached the small screen during the 70's. He's the producer of classic Black TV shows such as The Jeffersons, Sanford and Son, and Good Times. These shows were not only popular in Black households, they were pioneers for having mostly Black casts and showing the Black experience at a time when America was just getting past the Civil Rights movement. Without them, we don't have the Cosby Show, Fresh Prince or Martin. Lear helped America adjust to Black culture and showed them that we weren't buffoons, but people with real-life issues.
Rick Rubin and Russell Simmons are one of the main reasons we have hip-hop as a business. Rubin helped produce T La Rock "It's Yours" which was the first single Def Jam released. He helped co-found the label with Simmons as both paved the way for the #1 label in hip-hop. He's always been an advocate for great hip-hop from LL Cool J, Run-DMC, Public Enemy to the Geto Boys and Jay-Z. He's defended the rage, passion and creativity of the genre and if there's any White figure at the Mt. Rushmore of Hip-Hop, Rubin's earned it more than any rapper or executive.
Tim Wise is one of the brightest men in the country when it comes to discussing race. Not only does he use his background as a Southerner and a sociologist, he consistently takes his message to White people to educate them on their awareness. Even better, he makes it clear that he is merely saying what Blacks have said for years, never stopping to give credit to great Black minds who have influenced his views. He's a true liberal who doesn't preach to the choir but tries to speak against racism in all forms.

There are many more White men and women who deserve praise for being enlightened and being friends to the Black community over the last 3-4 centuries. Viola Liuzzo and James Reeb, for example, fought for equality in the 1960's and were murdered for their conviction.

I chose to celebrate these examples because they have contributed to Black History and were tireless advocates for change, justice and fairness. They remind all of us that Black History is a part of American history and their open-mindedness should encourage us to pursue justice whether it affects us directly or not.