It's been a year since The Morning Jones left the airwaves of The Score on August 30, 2011. A year since the show that changed how I forever listened to sports and talk radio was done.
A year later, it still looms large because of the people who made that show possible. Not just the host Bomani Jones or producers Corey Erdman and Sacha Kargl, but the listeners who added to the vibe as much as the three of them. But TMJ starts and ends with those three, mainly Bomani and his vision in a place where few other Black media figures have been.

Thankfully LA used to have co-hosts on AM 570 in Mychal Thompson and currently on 710ESPN with Marcellus Wiley. It's almost a kiss of death having more than one Black voice on the air and imagining one host their own show is a pipe dream.
But in fall 2010, I discovered The Morning Jones on Sirius/XM.
My buddy Isaac told me about it and I downloaded a couple of episodes. I remembered Bomani because he used to write for ESPN's Page 2 when I was in college and I used to get him mixed up with Dhani Jones.
What got me was Bo talking common sense on sports issues yet he had a style of his own. It was cool and confident, brash but reasoned. Most importantly, he was relatable yet you knew he was bringing something that you hadn't considered before.
He'd say stuff like how Cam Newton was being railroaded in his pay-for-play investigation – something I had believed – and how not having his Dad at the Heisman Trophy award was a travesty. That's what drew me in to fully check him out more.
He took the player's sides in the NBA & NFL lockouts. He defended the Ohio State players who were forced to play in the Sugar Bowl when it was discovered they sold memorabilia. It blew my mind because I was so used to folks criticizing players for everything and never holding the coach's feet to the fire.
While most people criticized Randy Moss after his retirement as lazy and not as great as he could've been, Bomani called him a misunderstood genius/prodigy. When Grant Hill and Jalen Rose had their tiff during the Fab 5 documentary, he said the problem was enhanced by people taking sides who didn't care much about the Black experience to speak on it.
He wasn't shy to use slavery metaphors, especially when it came to the NCAA not paying players. With his background in economics, he showed how the argument of getting a scholarship was weak because it's not fair market value for what an athlete brings to that campus.
Bo wasn't the first to compare slavery and college sports. In one of my favorite sports books, Bill Rhoden of the NY Times lays it out quite well. But it never gets old hearing someone make it a compelling argument, esp. when more fans are starting to agree.
I found myself agreeing with Bo on a lot of issues, something I didn't always find listening to sports talk except for Petros and Money. Yet it wasn't just the opinions but the friendly atmosphere from Bo's dialogue with Corey and Sacha to the callers, who became as much a part of the show as they were.
Stacy in Brooklyn with his hip-hop intros and great opinions/stories. JD in Detroit with his blue collar, common sense cool. Toya in Memphis who never let you forget how she hated Mario Chalmers.
Francis in Maryland and Nick in LA were just two more great guys who made things interesting. Who can forget Joe in Raleigh – the unashamed Duke fan who loves wrestling and wasn't afraid to battle with anybody. And in the final hour, you got to hear Rod in Charlotte give a great recap.
There were inside jokes such as Harvin Marrison, a reminder of Colts WR Marvin Harrison' darker side. Sacha was famously dubbed King (The Kaaaaaang!) of the Lesbians and Corey's love of cheap booze was lovingly clowned. And every now and then, Bo would tell a great story or two that'd be memorable, such as "The Whole Ship".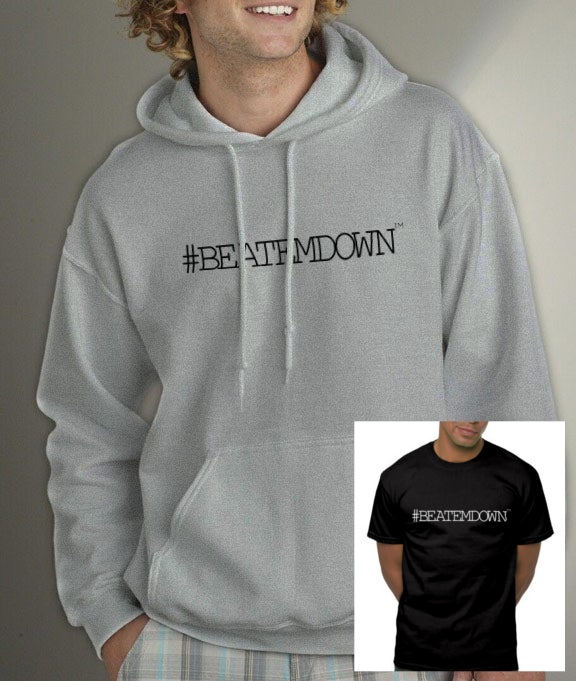 Beat Em Down! The phrase that Bo launched that inspired a clothing line and sports fans who watched teams getting badly blown out.
But every day, you waited to hear that "Chi-TOWN" to introduce
Mike Hitman
. How could somebody like him exist? Was he a pimp or just a man who knew everybody and knew how to talk to anybody while still being endearing? He was funny, sincere, friendly, bold and unforgettable. Hands down the most memorable figure of TMJ.
Guests like Morgan P. Campbell of the Toronto Star, Matt Jones of Kentucky Sports Radio, Yahoo's Dan Wetzel and even DeMaurice Smith of the NFLPA during the NFL lockout added to the vibe.The show was so cool that former NFL'er Stephen White and current NFLers Kirk Morrison & Gerald Alexander often called just to join the fun and share insight.
It was great to hear so many Black callers. THAT was missing from my sports education. I knew Black sports fans but you rarely hear them have an opportunity for their voice to be heard.
The show was also unique in its music. Being a music critic, Bomani displayed his wide tastes and you got to see them all in the commercial breaks (
here's the playlist on Spotify
). I got exposed to more songs from Stevie Wonder and Prince that I didn't know about. I discovered more funk, Bob Marley, Curtis Mayfield, James Brown, Digital Underground and others. And this classic below became the unofficial anthem for fans hurt when their team lost.
Through TMJ, I heard about Big K.R.I.T. and how "Return of 4Eva" restored
my faith in Southern hip-hop
. An Alabama rapper named Larry Lank Lank made a song about Cam Newton called
"6-6, 250"
and not only did Bomani play it, he made Larry part of the TMJ family as he called in often.
Family is a word I use often with the show because you felt like you were invited to a conversation among friends. With The Morning Jones, you not only wanted to hear Bomani but the callers as well. You felt like you were part of the crew and whenever he was on Around the Horn, it was like gathering with your folks to see one of the crew do well.
When I talked to Morgan Campbell at this year's NABJ Convention, we eventually spoke about TMJ. He described it best saying it was like a neighborhood. No matter when you came to it, you felt like family and everyone welcomed you to stick around.
I almost treated it like an older brother who knew where he stood yet wanted to make sure you knew the game. He knew what he was talking about and he was going to make sure you listened. In turn, it helped me become more confident as a writer/thinker as I was transitioning to freelance work.
I looked forward to waking up and downloading the podcast every day - the first podcast I ever did that for. It was the perfect storm of honest sports talk, common sense, a voice for folks who weren't always heard and a young, Black man taking creative control on radio.
The fact that it was being done via Canadian media company TheScore says a lot. Could this happen in America to a 30/31-year-old guy? I doubt it. Heck, there's still not a lot of national Black talk show hosts, let alone radio shows. It was a gamble by the Score and Sirius Radio and to me it paid off. Being a young, Black sportswriter, I felt like finally there was a voice out there talking like me and helping me see things deeper than the average writer.
Now it's gone. I feel like Henry Hill at the end of Goodfellas when he stares in the camera talking about the good life he once enjoyed in the Mafia and sadly admitting that it's all over.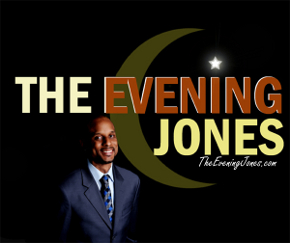 Bo started this not too soon after TMJ was cancelled. Every Monday, it's been a great reminder of how great his radio show was while sharing new thoughts and moving forward to better things.
I've been able to meet some great folks via Twitter thanks to the show. I was blessed to do a Hip Hop Roundtable with Larry Lank Lank and others on Single Simulcast, whose host (Rashanii) started following me after I tweeted on the TMJ finale. I've exchanged good words with Stacey and JD a few times. I've also been on a podcast with Rod as well.
Matter of fact, TMJ helped me briefly meet Bo at NABJ. My man Trevor Adams (another fan of the show) hit him up the day of the Sports Task Force breakfast to let him know I was gonna be there. It helped break the ice and Bo was able to tell me that TMJ was able to be so natural because of his past radio show experience.
We all get our fix now on
"The Evening Jones"
every Monday night. For one hour, we not only get Bo's takes and get to see old friends like Stacy, Rod and more, we relive great moments (The Whole Ship!) and enjoy that community once again. And of course, there's Bo's weekly column and
must-see biweekly video series
for SBNation and his appearances of ATH.
It's just a reminder of how cool it was to hear Bomani, Corey and Sacha 5 days a week. I can listen to older episodes now still find them better to listen to than current talk radio. This tweet from Bo sums up the magic of the show.
doing #TheMorningJones, i had, literally, no idea what each show might be. that fantastic mystery is irreplaceable.
— Bomani Jones (@bomani_jones) August 16, 2012
For now, it's up to the TMJ Diaspora (Morgan's words, not mine) to keep the memory alive. Sharing old episodes among friends and passing them them to new folks. It was an experience that we'll never forget and for me, I'm glad I got to it when I did.
I just want to say thanks to Corey, Sacha and especially Bomani for creating a show that expanded my sports/music mind. I've never heard anything like it and still today haven't heard anything come close to it. Mainly, it's helped me try to find my voice and make it clearer and stronger.